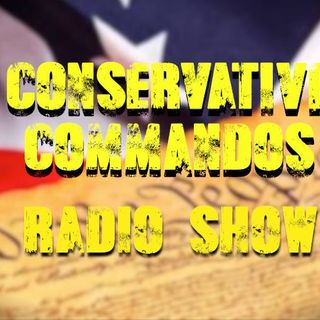 Rick Trader's tracks
Our mission statement!
For those who believe in the Constitution, the Bill of Rights, the Declaration of Independence, and the freedom in which to express those core values, the Conservative Commandos Radio Show believes that any person who listens to talk radio should have a turn at expressing their opinions with open dialogue. A forum where individuals can exchange ideas and thoughts that can be heard among our Co-hosts, callers and guests.